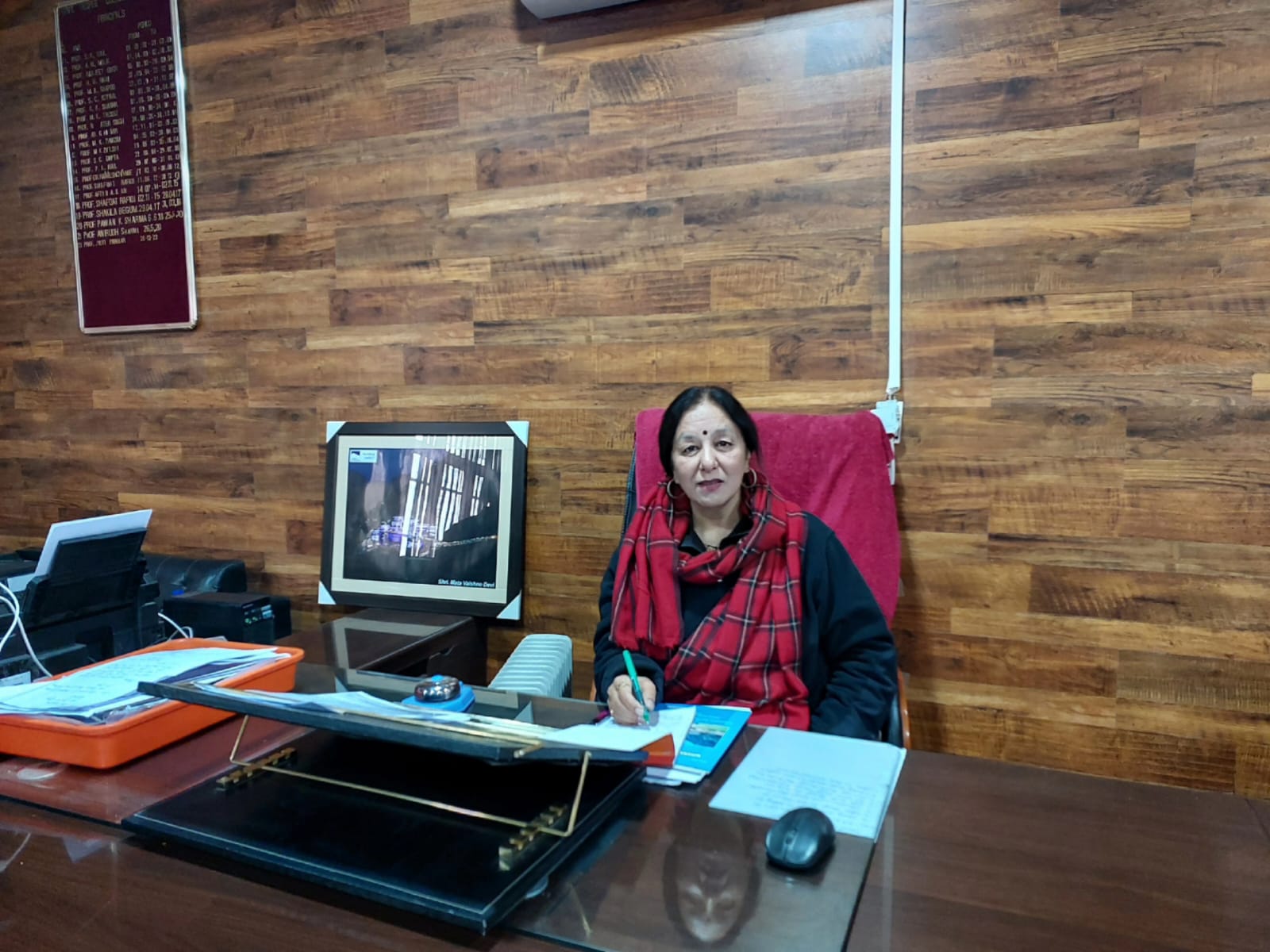 Welcome to GDC Kishtwar, a vibrant hub of brilliant academicians and students from the entire district Kishtwar and beyond. A landmark institution of the district, the college is the pride of this land of sapphire and saffron.
Having myself served as a teaching faculty of this college, I share a close bond with it and always aspired to one day be able to contribute to the legacy of our glorious institution in a more meaningful manner. Now that I have been given this great opportunity, I hope to extend the journey of our college on the path of greatness and glory.
Carrying forward the legacy of my worthy predecessors, it is my duty to ensure that the college remains a place of light, learning and liberty for the students and staff alike. I am fortunate to be in the position where I can listen to and solve the challenges that our students face, and make this learning experience more enriching and valuable for them.
An inclusive institution, with exceptional academics, innovative and insightful research, co-curricular activities and accessible and modern infrastructure remain my priorities.
I represent the diligent faculty and staff of our college, whose sincerity and commitment make it what it is. I also represent the students and the alumni who have put in great efforts to add to the prestige of the college.
Be it academics, extra-curricular or co-curricular activities, GDC Kishtwar has proven itself time and again. It is my constant endeavor to proliferate an environment of discipline and mutual respect within the college, while continuously striving for our shared goal of intellectual, moral and educational excellence.
Our teaching-learning process is constantly evolving and with the changing times, we aspire to further advance on this trajectory to successfully create global leaders who will go on to become responsible members of the society and contribute to nation building in their own ways. In our endeavour as aforementioned, we are ever so grateful for the unending support of all the stakeholders- the alumni, students and the present and past staff and the civil society to greater heights and beyond.
Dr. Jyoti Parihar
Principal